Brazil is in mourning this week because one of our best comedians has died last Friday ( March 23th 2012 ). He's died because of complications caused by pulmonary emphysema. Here's his photo ( taken from http://celebridades.uol.com.br/noticias ... -jovem.htm )...That is Chico Anysio :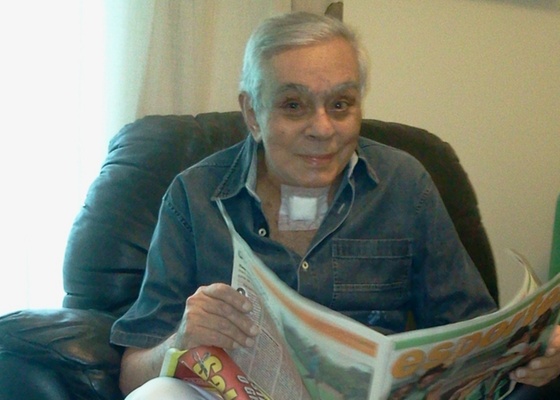 He's smoked his whole life, and look at what he thought about it at the end of his life:
Translation: "I stopped smoking 20 years ago, but the bad consequences of smoking last forever. I have 40% of my lungs capacity, 60% the cigarretes destroyed. Smoking is the only thing I regret having done in my life. From the time I was 15, I'd do everything I did wrong again. I'd suffer everything again. Except smoking."
People, I'd like to share it with all of you and Adele if you're reading it now.
Just stop smoking before it's too late. Good friends, good advice.

Take care ! Take it seriously. ;)